Nethway Hotel - Torquay
Nethway Hotel - Torquay
50.46625

,

-3.54111
$$$

$
|
View on map
Torquay

,

United Kingdom
|
Reservation:
+44-160-073-8777
|
40 photos
178£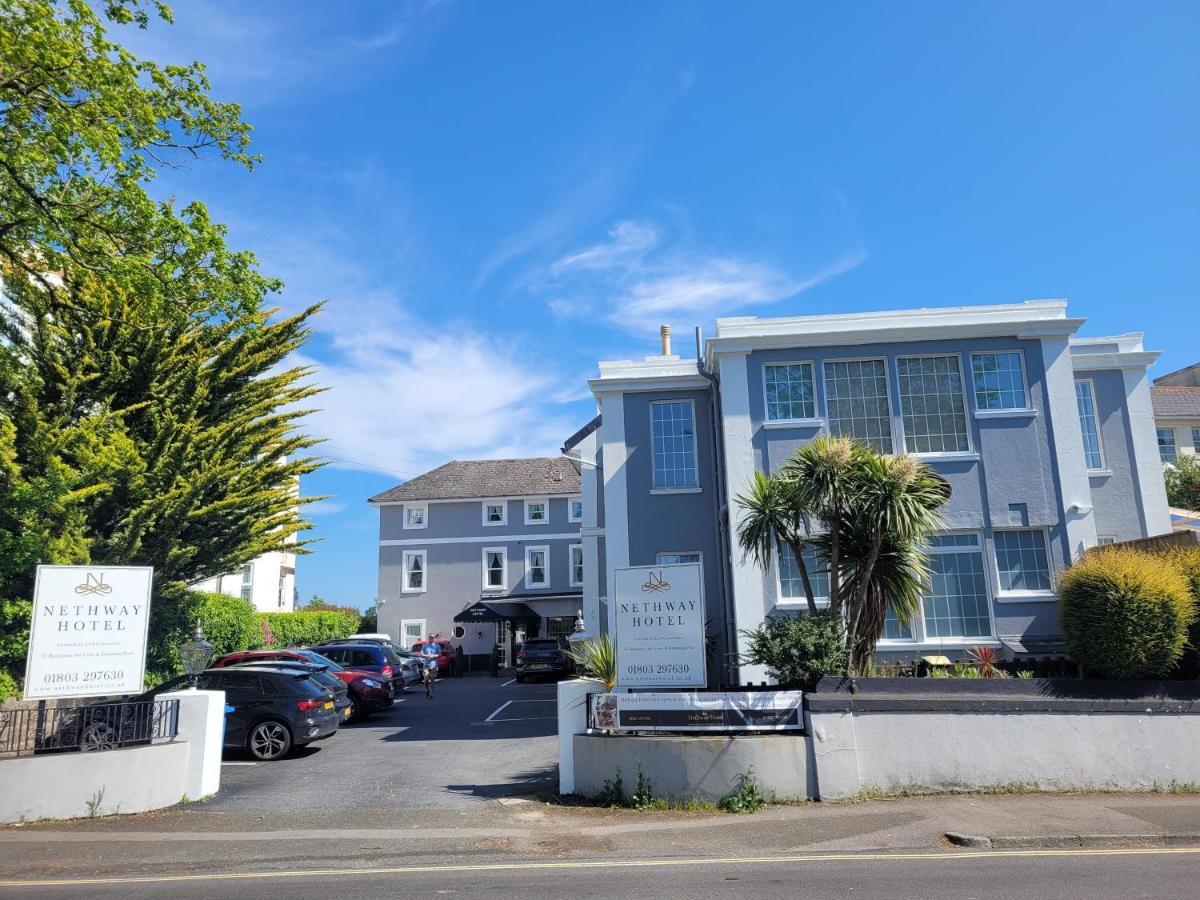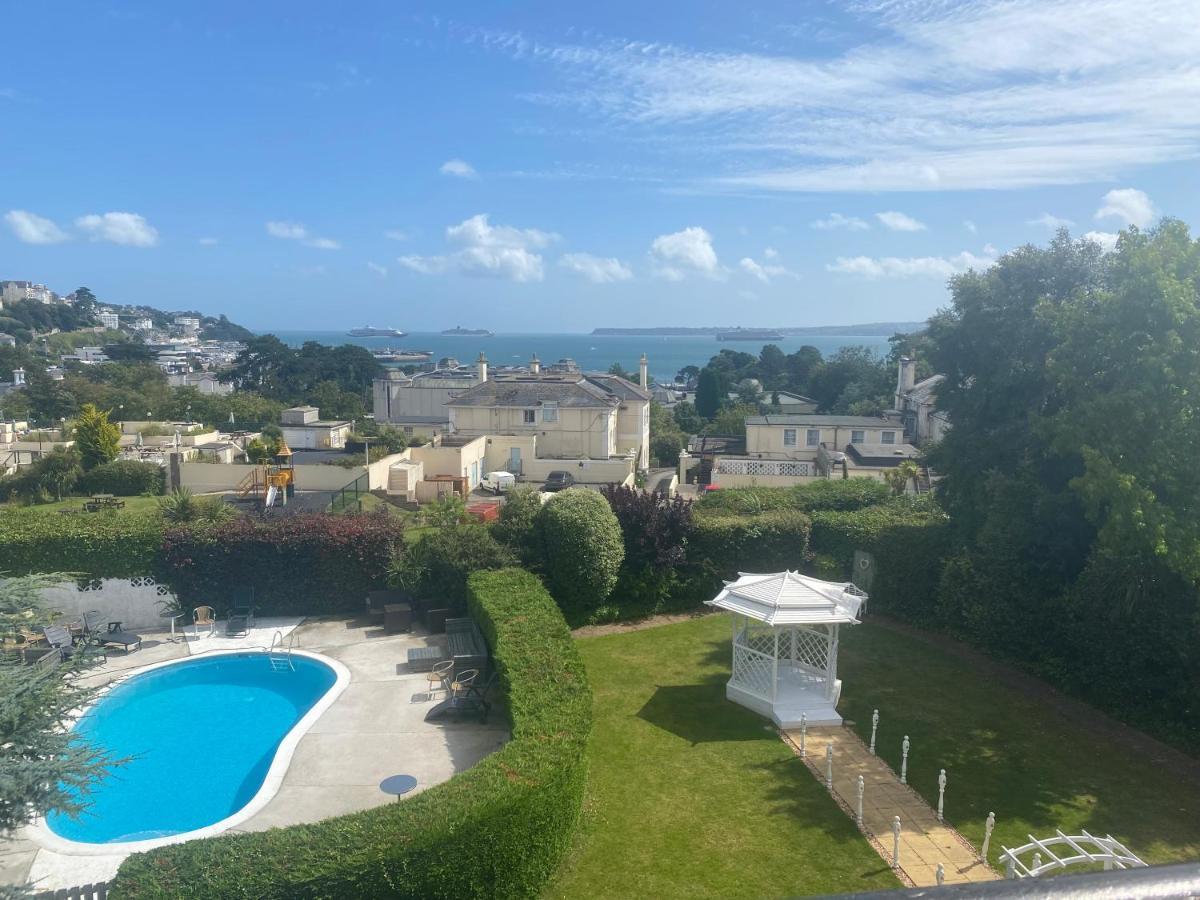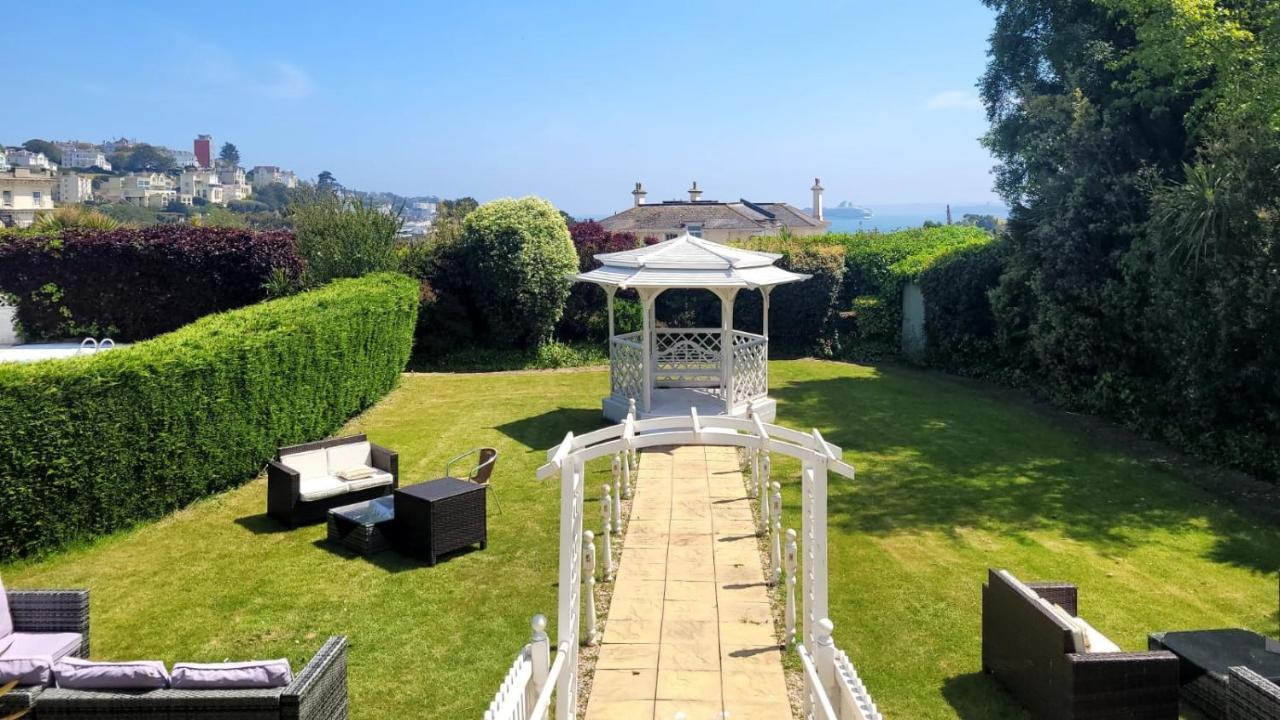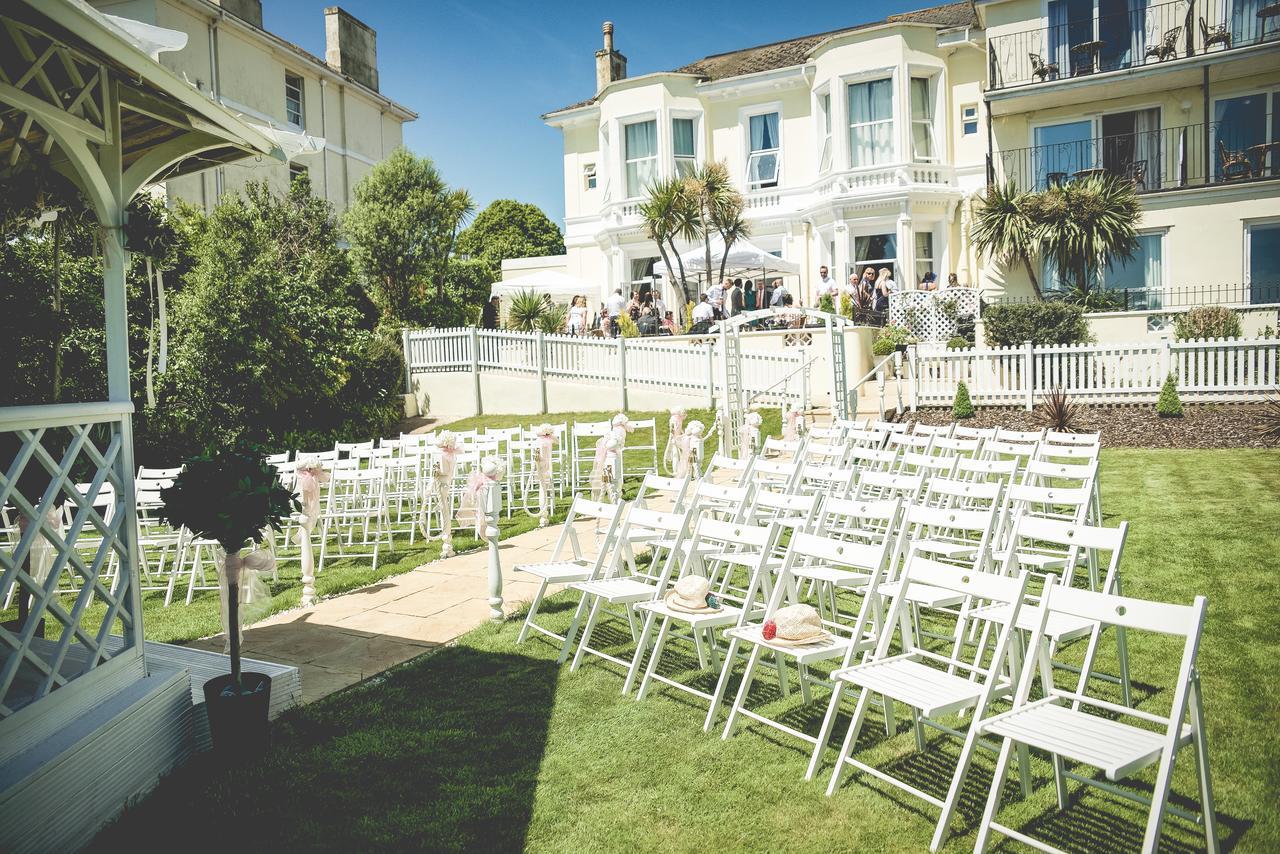 Overview
The 2-star Nethway Hotel Torquay is set around 6 minutes' walk from Parish Church Of All Saints and nearly 20 minutes' walk from Torquay's Dinosaur World. Located approximately 25 minutes' walk from the outdoor miniature Babbacombe Model Village, the hotel features 7 rooms with views of the sea.
Location
The accommodation is placed about 45 km from Exeter International airport and so close to Artizan Gallery. This Torquay hotel offers proximity to natural sights like Oddicombe Shingle Beach (2.2 km) and Cockington Country Park (1.7 km). Nature lovers will appreciate the proximity to Corbyn Beach, which is around 15 minutes' walk away. Torre Abbey Museum and Gardens is about 5 minutes' walk from Nethway Hotel.
This property is approximately 5 minutes' walk from Abbey Court Hotel bus stop and a few minutes drive from Torre train station in Torquay.
Rooms
The rooms at the Nethway Torquay have a flat-screen TV with satellite channels, along with coffee/tea making equipment for your convenience.
Eat & Drink
The accommodation offers on-site breakfast in the restaurant. Choose from an unlimited choice of British dishes at Savva's Cafe & Sandwich Bar which is nearly a 5-minute walk away.
A full breakfast is served at the price of GBP5 per person per day. 
Good to know
Amenities
Private parking is possible on site for free.
Wireless internet is available in the entire hotel for free.
Other information
Breakfast
A full breakfast is served at the price of GBP5 per person per day. 
Children & extra beds
There are no extra beds provided in a room. 
Rooms and availability
Max:

2 persons

Room size:

14 m²

Bed options:
Max:

2 persons

Room size:

10 m²

Bed options:
Double Room Sea View Balcony
Max:

2 persons

Room size:

17 m²

Bed options:
Show 3 more room types
Less
Facilities
Room features
Tea and coffee facilities
Ironing facilities
Show all facilities
Hide facilities
Essential information about Nethway Hotel
| | |
| --- | --- |
| 💵 Lowest room price | 178 £ |
| 📏 Distance to centre | 1.3 km |
| 🗺️ Location rating | 8.2 |
| ✈️ Distance to airport | 41.2 km |
| 🧳 Nearest airport | Exeter International, EXT |
Location
Address
The address has been copied.
Falkland Road
,
Torquay
,
United Kingdom
,
TQ2 5JR
,England
Falkland Road
,
Torquay
,
United Kingdom
,
TQ2 5JR
,England
City landmarks
Nearby
Restaurants
Hotels nearby
Rock Walk
The Royal Terrace Gardens
820 m
Hampton Avenue Babbacombe
Babbacombe Model Village
2.4 km
Park
Cockington Country Park
1.7 km
Museum
Torquay's Dinosaur World
1.7 km
23 Victoria Parade
The Real Crime Museum
1.4 km
Church
Riviera Life Church
1.7 km
Corbyn Lodge Torbay Road adjacent to A3022 \u002F Seaway Lane near to the Livermead Cliff hotel
Fore Street St Marychurch
Chestnut Avenue
Riviera International Centre
460 m
Park
Torre Abbey Museum and Gardens
370 m
Bridge
South West Coast Path Walk- Meadfoot & London Bridge
510 m
Torquay Station Rathmore Road
The Agatha Christie Mile Path Walk
590 m
Restaurant
cobleys fish & chip cafe
280 m
Reviews of Nethway Hotel
Share your experience with us.
Write a Review
Terry

We had a fantastic stay at a lovely hotel in Torquay. The location was great, with easy access to the sea and nearby restaurants. The bed was comfortable and the room was spotless and modern. The breakfast was substantial and a pleasant surprise. I highly recommend this hotel for a wonderful stay in Torquay.

Herbert

Great location - close to attractions and amenities

Small shower with weak water pressure

Timothy

the stuff was amazing and we would have stayed for longer. riviera international centre that was 10 minutes walk away and other tourist spots where just next door this place. the room had a lovely balcony. no complaints. food is great.

Jenny

Would be happy to recommend as it's reasonably priced. For shots visit Alberts Bar, nestled within 15 minutes' walk of the hotel. We loved the balcony, it was great. Close location to torre abbey museum and gardens...

Andrew

The hotel is conveniently located just a short walk away from the beach and the town centre, making it easy for families to explore. The hotel also has a neat garden where kids can play and relax. The rooms are spacious and clean, offering a comfortable stay for the whole family. The staff is friendly and accommodating, providing excellent service. The breakfast is delicious and served hot, ensuring a great start to the day.

The shower in the rooms can be a bit small and the water takes a while to heat up.

missing

Friendly staff and owners and very comfortable beds

Alexander

I got great value for my money at Nethway Hotel in Torquay. The room was bright and clean, with a super comfy bed and a terrace overlooking the beautiful view of the sea. The location was perfect, just a short walk away from the town and the harbor, and the staff were friendly and always willing to help.

Breakfast delights could be improved with a choice of brown or white toast.

missing

The owners and staff were all very friendly, and the breakfasts were very good. We were given good advice on places to visit by the owner. The room rate was good. Although the hotel is up a hill its not too far from the sea and town.

We were disapointed by the size of the family room and its condidtion. The sink was in the room and water / waste pipes were not boxed in, and there was a hole in ceiling above the shower.

John

Lovely view and balcony, excellent breakfast, friendly and helpful staff, quick and easy check-in/out, warm welcome with special anniversary surprise, kind and lovely hosts, great value for money.

Nothing, no complaints at all.

missing

The room was very good with a seaview and the bed was large and comfortable. The price for this room was very good.

No refreshments available when checking in at 3pm as bar not open until 5.30. Wanted to relax on the terrace with a cool drink had to walk to the nearest bar. Limited car parking spaces.

Edward

Spent Easter weekend here and had a great time! The staff were really friendly and helpful. The room was comfy and had everything we needed. Loved that it was just a short walk to the seafront and a quick taxi ride to town. The bar had a good selection too.

A few areas could use some touch-ups, but nothing major. Breakfast time was a bit early for us, wish it lasted longer.

missing

friendly good view excellent breakfast

its an ok hotel and good value so no.complaints

Gareth

The staff at the hotel were incredibly friendly and welcoming, providing excellent service throughout our stay. One of the best aspects was the flexibility of coming and going as we pleased, with no curfew in place. The location of the hotel was also great, just a short walk to the beach and town. We especially enjoyed the live entertainment provided on some nights, which added to the overall experience.

Although the staff were great, we did encounter some maintenance issues in our room, such as a sloped shelf and missing light bulbs. The shower also took a while to heat up, which was a bit inconvenient.

missing

Our first step into the hotel was greeted by homely and friendly welcome. Delicious breakfast served to order - beautiful sea view room with balcony with roomy surroundings. Very strongly recommended ...

There is nothing you could find fault with - we look forward to our next visit ...

Raymond

Pleasant staff, ample parking, evening entertainment, short walk to the seafront. Well done to the hardworking team. Thanks Richard and Adele.
FAQ about Nethway Hotel
What is the distance from the Nethway Hotel to Torquay city centre?
Torquay city centre is reachable within a 15-minute walk from the Nethway Hotel.
Which landmarks should we visit during our stay in the 2-star Nethway?
Top-rated landmarks in Torquay include Inner Harbour Marina as well as the coastal Living Coasts Zoo, placed within 1.6 km and 1.9 km from the 2-star Nethway respectively. The life-sized Victorian Bygones Shopping Street (2.1 km) is also worth a visit.
What is the nearest airport to Nethway Hotel Torquay?
Exeter International airport lies within 45 km of Nethway Hotel Torquay and is reachable with a 35-minute drive.
Does the Nethway Hotel have a car parking on site?
Yes, guests of the Nethway Hotel can leave their car in parking onsite.
What are our dining options during the stay in the Torquay hotel?
Unfortunately, the Torquay hotel doesn't have on-site dining options, but there is a variety of restaurants just outside the property - visit restaurant The Foreshore for the taste of British cuisine (250 m) or Bull & Bush, which is popular for its British dishes (300 m).
Does the hotel serve breakfast?
Yes, guests can enjoy English breakfast provided by the hotel.
What is the timeframe for check-in and check-out in the Nethway Hotel Torquay?
Guests of the Nethway Hotel Torquay can check in from 15:00 to 23:59 and check out from 11:00.
How much does a room at the Nethway cost?
The price for a room in the Nethway starts at £84.
What are the room types offered by the Nethway Hotel?
The Nethway Hotel provides such room types as Single Room, Family Room and Standard Twin Room.
Which facilities are included in the rooms of the hotel?
Every room at the hotel includes a flat-screen TV with satellite channels as well as smoke detectors for guests' security.
Is there free internet in the Nethway Hotel?
Yes, the Nethway Hotel provides WiFi available throughout the property for free.
Does the Nethway Hotel Torquay have a bar to relax at?
Guests of the Nethway Hotel Torquay are welcome to relax at the onsite lounge bar.